ORGANIZING & ACCELERATING TAHOE'S INNOVATION ECOSYSTEM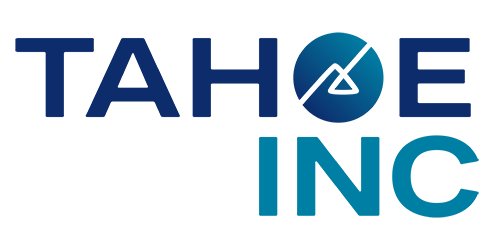 A TAHOE PROSPERITY CENTER INITIATIVE
ORGANIZING AND ACCELERATING TAHOE'S INNOVATION ECOSYSTEM
Organizing and Accelerating Tahoe's Innovation Ecosystem
A committed group of entrepreneurs and support organizations, Tahoe Inc. aims to re-connect our growing number of innovators, nonprofits, business leaders, startups, and investors. Our programming includes physical coworking spaces, monthly roundtable gatherings focused on the specific needs of business founders and resource providers, and training sessions.
‍
Tahoe Inc. is a group that spun out of Envision Tahoe, the Tahoe Prosperity Center initiative that serves as the community and economic development agency coordinating action across the Basin.

We exist for
your success
As part of a broad-based community engagement effort, Envision Tahoe resulted in an 80-page economic "playbook" with point-by-point strategies to foster a stronger, more diversified economy suited for Tahoe, while addressing some of the critical barriers to economic resiliency, maintaining a resident workforce, and promoting an inclusive economy.
From monthly roundtables to a Venture Summit in the October, we strive to offer activities, events, and opportunities on all sides of the Lake to unite small entrepreneurs or individuals wishing to start or grow their business.
A Digital Network Meets an Analog Community
Our monthly Roundtables offer local entrepreneurs, startups, nonprofits, and small biz owners the chance to gather and brainstorm work challenges in a peer-to-peer setting. Free events are held each month, with locations around the basin in Tahoe City, Truckee, Incline Village and South Lake Tahoe.